🚀 Meet Melissa Pluke - Astratonaut of the month - BI, Templates, and Australia vs the Moon  🚀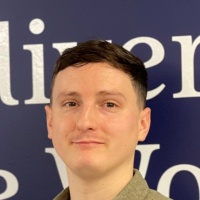 It's January, and it's time to  welcome and celebrate our first Astratonaut of the Month of 2023: Melissa Pluke of Switch RCM! 
Melissa has been working in Healthcare tech for the last 14 years, in BI for the last eight, and she founded Switch RCM with her husband in 2014 .
Melissa initially came to Astrato through Vizlib (the creators of Astrato) where she was presented with the challenge of a customer who couldn't produce the reports they needed because they couldn't access the data they needed. A story I'm sure many here are familiar with.
Melissa's journey with Astrato began during beta testing, so she's been with us since the start. 
When asked what it is about BI/Data Analysis that attracted Melissa initially and continues to grow her interest year after year, she said: "There are constant new problems. There's so much opportunity and freedom to provide creative solutions to take to market. Putting things out there that aren't in existence right now."
She added: "I married someone in the industry, so you can imagine our dinner conversations are really exciting!"
But Melissa's real passion is the creative side of working on dashboards. "I really like the design. You'll find me up to 11 o'clock at night because I'm so focused on what I'm doing."
In addition to the energy she brings to Galaxy,  Melissa's open communication and engagement on Galaxy is another reason she's been chosen as our Astratonaut of the month! 
Of our community, she says: "You guys get back to me, you guys listen to me…You take my suggestions, and that's really a company I want to work with." 
Given Melissa's experience in BI , and her love of Astrato, we asked her for a top tip to share: 
"Everybody knows you need a good data model. That is pounded out there. Everybody knows about that." "If you're making a product, [or if you're a] web developer or a front-end developer for example, you use templates. I feel as a BI developer, especially those in large teams, [they] don't have those templates"
"When I create products, I have an application that is a template. It has every button, table, chart etc. Everything is predefined. I can copy that into whatever application I'm building so it has that synced look throughout."
Awesome advice for anyone in the space. Sometimes we don't think about workflows that are available to us or functionality that we're not taking full advantage of.
Melissa's passion isn't just for BI and analysis, but the fact that Switch RCM operates in the healthcare sector is a large driver of her passions, too. 
I'd like to leave you all with Melissa's random fact: "Australia is larger than the moon." It's true. Google it.
Once again, a huge congratulations from all of us at Astrato to Melissa for becoming this month's Astratonaut of the month!
The Astrato Team
Comments