*Championship Round Update* Astrato's March Mad-DASH Tournament!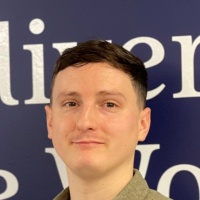 *UPDATE*
It's nearly time to crown our first-ever Astrato March Mad-DASH tournament champ!
We're on to the championship, and we need you to help us pick the tournament winner! Check out the current standings by viewing the bracket below, and then vote for your faves by clicking here*.
*Voting for the Championship Round closes at midnight on Wednesday, March 29th!
See you at the championship!
***********************
Inspired by the world-famous basketball tournament, March Madness, Astrato is putting on an epic tournament that will put the best-of-the-best dashboards head-to-head to see who comes out on top! 🏆️
Astrato's March Mad-DASH is designed to showcase the talent, versatility, and skill that goes into building a killer data dashboard - while bringing our community together for some fun! 
We've looked back across our online communities to find outstanding dashboards built in Astrato, and invited the creators of the Top 16 to face-off in this one-of-a-kind competition.
The tournament champ will win a prize of $250, and the Final Four dashboards will each receive a limited edition March Mad-DASH cap! 
The first rounds will be judged by our selection committee, and then we're turning the voting over to you! 
Get involved in Astrato's March Mad-DASH Tournament by voting for the winners of each round on social media.
Just check out the bracket (attached below) to see which dashboards made the cut, and then vote for your favorites on LinkedIn! 
Here are some key dates to look out for : 
20 March: The Final Four is announced! 
27 March: The Champions Game Qualifiers are released
03 April: The Winner is crowned! 
🚀 We'll be posting updates on social media and right here on the Galaxy - so stay tuned to take part! 🚀
Comments