DataViz in Healthcare, 21st June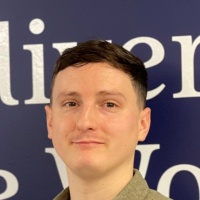 Join us for DataViz in Healthcare, featuring a panel of expert speakers including SwitchRCM's Co-Founder and developer, Melissa Pluke, North Georgia Healthcare Systems' BI Architect Martha Hernandez Garcia, AdviseInc's Data Engineer Ro Alvarez, and Snowflake's Data Cloud Transformation Leader, Michal Nochumson. 
During this 45-minute webinar our speakers will share their invaluable experiences working in data viz within the healthcare industry, look back on their professional journeys, and showcase the game changing tools, mentors, and lessons that have revolutionized their careers!
Tune in and uncover invaluable tips and strategies on how to accelerate your data viz success.
Tagged: