Utilizing Data Apps on Snowflake: Five Top Use Cases, 10th August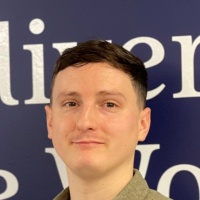 Tune in for this half hour-long session to hear from Astrato Founder & CEO, @MartinMahler, about how to get the most out of your Data Apps on Snowflake ❄️. See how Astrato's no-code, user-friendly platform closes the data analytics loop by bringing data insight and workflow into a single view 💥. 
Learn how your team of business users can quickly and easily transform read-only dashboards into impactful, interactive Data Apps 🚀 with game-changing features like Writeback and Time Travel. 
During the webinar, you'll see exciting, real-world use cases including interactive data science models, dashboards with advanced analytics, line of business write back applications, and more.
When: 10 August 2023, 15:00 BST | 10:00 EDT | 07:00 PT
Where: Zoom
In this 30 minute session, you can expect:
An introduction from Astrato Head of Product Marketing and data expert, Naser Ali
An overview of the five top use cases for utilizing Data Apps on Snowflake with Astrato Founder & CEO, Martin Mahler 
An interactive Q&A session